Dealing with worries – poster for child health clinics and early education
Worries can be small, large or somewhere in between. The Dealing with worries -poster helps to explain and estimate the seriousness of a worry.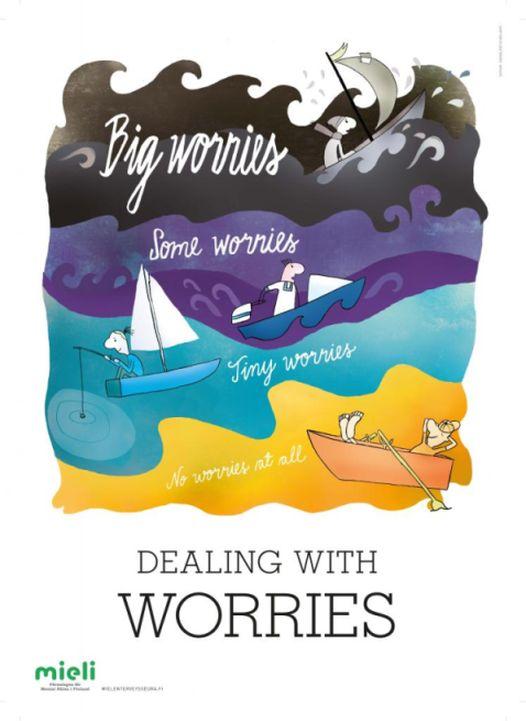 Year of publication:

2014

Size:

50 x 70 cm
In addition to joy and happiness, sorrow, worries, and disappointment are also a part of life and the force of these feelings can vary a lot. With the help of an adult, children can learn to talk about their worries and to deal with disappointment.
Worries expressed by someone else should always be taken seriously. When you are facing adversity, it is important to think about the mental resources and coping skills you have at your disposal. The more coping skills you have, the easier it will be to endure even large crises.
The Dealing with worries -poster is designed for child health clinic- and early education professionals to be used with children and adults. The poster can also be used within the work community for discussion.
Download
Page edited 22.7.2022
---
The content is related to the following topics: